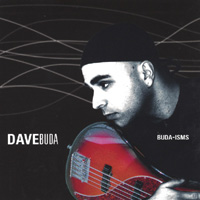 YP played drums on this entire album, which is available on CDBaby.com by clicking here.
wanna hire the yP?
Of course you do. Click here to get in touch.
yP has played with...
Brian McKnight
Lalah Hathaway
Frank McComb
Marilyn McCoo & Billy Davis Jr.
Walter Beasley
Kim Hill
Adjoa Skinner
Ron Brown
One Tribe Nation
Shine Blackhawk
The Degenerators
JAID
TamTam (drums and Musical Director)
Jennifer Holiday
Tom Coster
Adrianna Balic
Jude Crossen
Lennox Fleary
The Marvalettes featuring Pam Darden
Bobby Lee Rogers & The Herd
The Clara Ward Singers
Motoaki Makino
Hiroshi Eguchi
Ali Woodson
Luke The Band
Jennifer Keaney (drums & Musical Director)
Andre Ward
Richie Goods
Daryl Coley
Shirley Caesar
Boston Pops
Boston Community Choir
Natsuko Takagi
San Diego Symphony
Delfeayo Marsalis (on guitar)
Antonio Hart
Jonathan Singleton
Roy Hargrove
Clark Terry
Jason Miles
Abe Laboriel Sr.
Les McCann
Ralph Peterson
Kenwood Dennard
Don Byron
Tomo Fujita
Gabrielle Goodman
Jeannie Gagne'
Justis Kao
Onaje Murray
Eric Eckstrand
Absence of Colour
Fire and Desire
Actual Proof
Chick Willis
Sandra Hall
The Exellos
David Paterson Band
Phil Davis
Rodney Lee and Innocent Bystander
Milkshake Band
Tam Tam
You are visitor number 1748968.